Pediatrics > Neoprene Shorts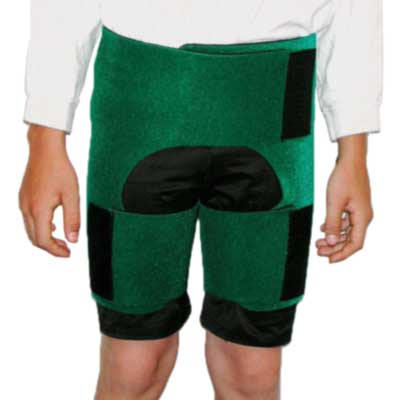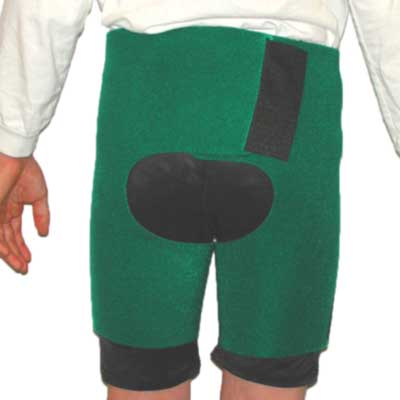 NSBVW
Pediatric neoprene wrap-around shorts offer lower trunk compression and support. Velcro® straps and Velcro®-sensitive material of the wrap-around style allow for precise compression and accomodate patients as they grow. The open crotch also aids in ventilation. Useful for increasing proprioceptive input and stability. Optional rotator straps aid in hip abduction and stibility and lateral or medial hip rotation. Garment constructed of ventilated neoprene for comfort.
Available in Velcro®-sensitive colors.
See custom sizing instructions or call for more information.
STOCK SIZES
NSBVW
Stock Size
Typical Age
Waist Circumference
Inseam
Total Length
NSBwrap 1
Y1
16" to 22"
4"
10½"
NSBwrap 2
Y2
19" to 25"
5"
12"
NSBwrap 3
Y4
22½" to 32"
5¼"
14"
NSBwrap 4
Y7
25" to 36"
5½"
15"