Adults > Elbow Supports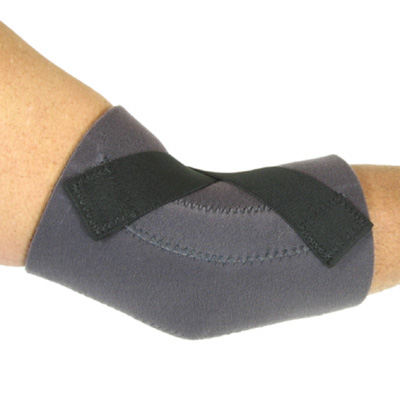 E-500
Pull-on elbow sleeve constructed with slight bend features spiral stays and repositionable elastic straps. Velcro®-sensitive material allows hook Velcro® on elastic straps to be positioned as desired. Photo shows removable straps crisscrossing on anterior side to help decelerate joint at extension. Specify left or right.
Available with Darlexx™ option for extended wearing comfort.
STOCK SIZES
E-500
Stock Size
Circumference at Elbow
XS
8" — 9½"
S
9¼" — 10¾"
M
10½" — 12¼"
L
12" — 13¼"
XL
13" — 15"